Made for Fashion pairs leading fashion designers and makeup artists for a candid conversation about creativity, collaboration and catwalks
For makeup veteran Tom Pecheux, Joseph Altuzarra is more than just a pretty face. Although, he admits, that doesn't hurt. The two have been working together for eight years now, and in conversation their deep affection for one another is palpable. Beyond their shared creative passion and vision, their union is infused with great humour, a sense of boundless play and experimentation and, above all, undying respect.
Season after season, they redefine cool, infusing that effortless French je ne sais quoi with the raw edge of downtown New York. Together, they discuss the organic way in which they've developed the Altuzarra woman into the confident, coveted creature we know (and want to be) today.
Tom: Joseph was dying to work with me…dying! (Laughs.)
Joseph: That's true…that is true.
Tom: When I was asked if I was available to work with a young designer, well, I always am. I'm a vampire. Young blood is always good. But, more importantly, I was asked by two people who I really love, which are Melanie [Hyunh] and Carine [Roitfeld]. When I met Mr. Joseph Altuzarra, I couldn't believe how cute he was! It's true, I thought he was absolutely charming and from the first minute we talked I felt almost like we knew each other. We were sharing the same conversations and we had the same appetite for the same women. When you've been in the business for over 30 years and you walk in and a young guy surprises you, it really gives you the goosebumps and the desire to be a part of it.
"Tom is the only person I've worked with, so the beauty we've created is a look we've created together." – Joseph Altuzarra
Joseph: I had a very specific idea of the woman I was speaking to, and she was very much a woman and not a girl. She's also seductive and quite carnal, and I wouldn't say a high-concept sort of person, but can be intellectual. I always gravitated toward Tom's ability to make women look and feel beautiful, which I think is more rare than you would think. I'm not interested in theatricality or showmanship, I'm more interested in doing something that feels strong but also beautiful. And I think he's always toed that line really successfully.
Tom: I am so impressed with Joseph. He's very, very focused. He knows exactly where he wants to go. On the other hand, every six months when I see the new collection, it is completely different than what he created the season before. Since I've known Joseph, I don't think he's had one show with bad reviews. Usually when you get good reviews that's when you stick to what you do, because you are afraid to get bad reviews, whereas Joseph was throwing everything away and creating something brand new. When you are that young, it's really impressive.
Joseph: There is very little ego, and I think it's always been that way. As a team, working together, we have a lot of respect for each other's work and opinions, and we truly work like a team. 
Tom: When you work with people who have that talent, it's an obligation. Joseph is feeding me. I learn a lot from him, because his vision is definitely different than anyone else. That's why Joseph is so respected in our business after such a short amount of time, because he does have something to say that no one else is saying.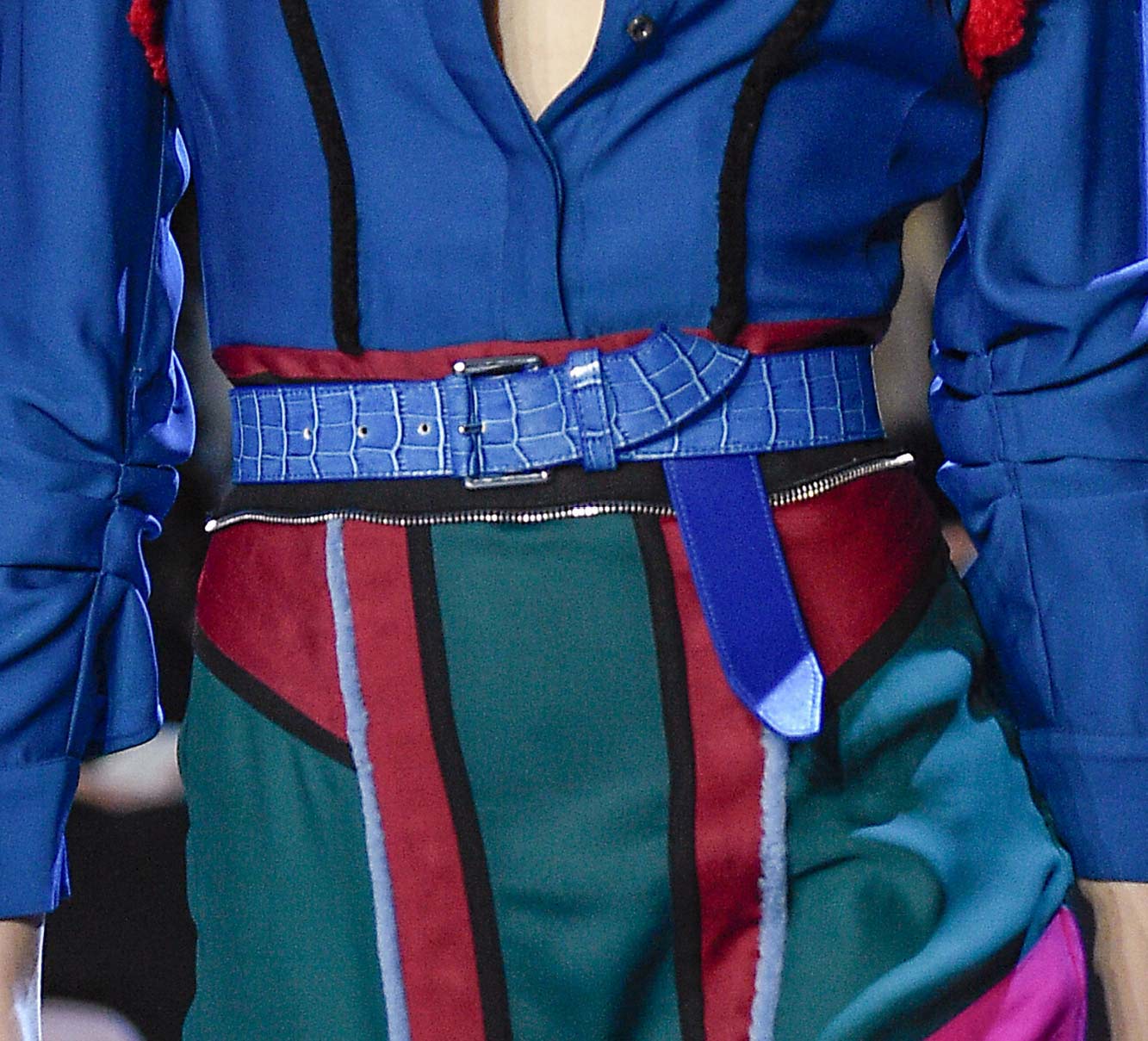 Joseph: It's a symbiotic relationship because Tom says that I feed him, but he also very much feeds me. What's so wonderful about Tom is when we work together there's also this really wonderful spontaneity about things that happen in the moment, because he puts a little red lipstick on the eye, or there's a stroke of colour that he adds somewhere, and that's where you have to have a lot of trust and be really open-minded because it might not be what you expected, but it might be a lot better than what you had in mind.
Tom: Joseph is saying that we are his family and he likes his people to stay with him, but on the other hand we love to stick with him. There's not one season that you're thinking, "You know what? Maybe it's not a show where I spend my energy." And it's happened with other people, believe me. Sometimes people are moody or less friendly and you're like, "Maybe it's about time...maybe I'm going to gently step out." The most precious word I could use here is that we are sharing.
Joseph: Tom is the only person I've worked with, so the woman we've created is the woman we've created together. The beauty we've created is a look we've created together, so his hand is all over who the Altuzarra woman is because he's the only one who's ever done it.
Tom: It's a mix, the way that Joseph builds his collection. You know the disco ball? It's a single ball, but each mirror reflects something. There is a bourgeois woman, there is a street girl, each little mirror has something to say. And that's, for me, what Joseph's collection is. It's the same for the beauty look, but each season it's a bit of a surprise. One season it may be a lipstick, or an eye, or a liner, there is no dictate. But every season you have the disco ball on the runway, it just depends on what the reflection is.